Before my solo trip to Bulgaria, I knew little about the country. As I researched more about Bulgaria, it wasn't long until I decided that Bulgaria is a place I want to visit.
And after spending two months in Bulgaria, I can honestly say that Bulgaria is worth visiting even if you travel alone. The country has many ancient cities with a lot of history, quaint seaside towns with awesome beaches, and so much more. It is the perfect destination for any solo travellers who want to go off the beaten path.
If this is your first time in Bulgaria, and you're wondering what to do, then keep reading. I'll show you exactly what to see in Bulgaria through my 5-day and 10-day Bulgaria itinerary.
Want to read this post later? Pin it on your Pinterest board!
Disclosure: This post may contain affiliate links. If you buy something through them, I will receive a small commission at no additional cost. Thank you for supporting this website. For more information, please read the disclosure for more info.
What you need to know before starting your Bulgaria itinerary
Before starting your Bulgaria itinerary, take a look at some of my travel tips for your first time in this Balkan country:
You can follow this Bulgaria itinerary throughout the year. However, restaurants, shops and local bed and breakfasts are only open during summer in the small towns along the Black Sea Coast. The best time to follow this Bulgaria itinerary is between June and September.
This Bulgaria itinerary is relatively fast-paced. Pack minimally so you can move around easier. Following my minimalist packing list template and pack a carry-on bag weighing less than 7kg.
Bulgaria is a safe country for solo female travellers. I spent almost two months in Bulgaria in all the cities mentioned in this post and had no issues.
Bulgarian lev (plural: leva) is the currency of Bulgarian. BGN is the three-letter code. 1 euro = 1.96 lev (fixed rate). In 2024, Bulgaria will change to the Euro.
The best prepaid SIM card is A1. A 15GB SIM card for 30 days costs 15 lev. It is available at the Relay convenience store at Sofia airport or any A1 retail store throughout Bulgaria.
10 days in Bulgaria: how to get around
There are two ways to get around Bulgaria: long-distance bus and train. Both options have similar schedules and costs. And both are affordable and "reliable" for solo independent travellers.
No matter which transportation option you choose, I suggest buying your ticket in person for your next leg of the journey once you arrive in a new city. i.e. when you arrive in Plovdiv, buy a bus or train ticket for Burgas.
Long-distance Bus
Many long-distance bus companies have bus routes between Sofia, Plovdiv, Burgas, Varna and other major cities and small towns across the country.
Train
Bulgarian State Railways has train routes connecting all the cities mentioned above. Check the website for train schedules and costs.
But here is what you need to know about Bulgarian State Railways:
No significant difference between first-class and second-class seats
It can be hot in summer (not enough or no air conditioning)
It can be warm in the winter (too much heat)
Even though the Bulgarian State Railway can be "reliable," expect delays
How many days in Bulgaria for first-time visitors
If you have no limit to how long you can stay in Bulgaria, I would suggest as long as you can!
If I did it all over again as a first-time traveller to Bulgaria and had limited time, I would stay five days or ten days.
For a five-day trip, I would include Sofia as the capital city has much to do. Plus, I would include seeing Rila Monastery in the Bulgarian countryside and Plovdiv, one of the oldest cities in Europe.
For a ten-day trip, I would include the original 5-day itinerary and add many places along the Black Sea.
5-day and 10-day Bulgaria Itineraries
Here is a quick summary of my 5-day Bulgaria itinerary:
Day 1-2: Sofia
Day 3: Day trip to Rila Monastery or Seven Rila Lakes
Day 4-5: Plovdiv
For 10 days in Bulgaria, follow Day 1 to 5 itinerary and add these destinations:
Day 6: Burgas
Day 7: Sozopol
Day 8: Nessebar
Day 9-10: Varna
5 Days in Bulgaria
Bulgaria itinerary day 1-3: Sofia and day trip (3 days)
Sofia, the capital city of Bulgaria, is known for its ancient Roman ruins, mineral springs and the biggest Orthodox Church in the Balkans. The history of the city goes back to the Roman Empire when the city was called Serdica. Moreover, Bulgaria was once a socialist republic from 1944 to 1989.
To kick off your Bulgaria trip, explore the capital city for two days and go on a day trip on the third day to the Bulgarian countryside.
Sofia Accommodation: Sense Hotel Sofia
Book your first three nights in Sofia at Sense Hotel Sofia. This modern contemporary hotel has a nice rooftop bar with a view of St. Alexander Nevsky Cathedral. Plus, it is only 4-minute walk from Sofia University St Kliment Ohridski Metro Station.
Day 1-2: Sofia
There are plenty of things to do in Sofia for your two days in the capital city. The majority of the attractions in the city are within walking distance.
I highlight recommend joining a free walking tour and/or a free food tour. They are both excellent introductions to Sofia and all the best Sofia food.
Plus, walk around Sofia and look for these highlights:
Visit the largest Orthodox cathedral in the Balkans: Alexander Nevsky Cathedral
Stroll along Vitosha Boulevard, the main pedestrian street in Sofia
See the Ancient Serdika Complex and other ruins around the city centre of Sofia
Try traditional food in a mehana, a traditional Bulgarian tavern decorated in folklore decor.
Visit one of 30 museums in Sofia
Learn about Sofia's communist past through museums and tours
Day 3: Day trip from Sofia
On day three, see the Bulgarian countryside by joining one of two tours:
Rila Monastery and Boyana Church
Rila Monastery is one of Bulgaria's nine UNESCO World Heritage Sites. It is Bulgaria's largest Eastern Orthodox monastery, and it has some of the best colourful frescoes, iconic architectural monuments, and natural scenery.
The organized day tour includes a stop at another UNESCO site, Boyana Church, a medieval Bulgarian Orthodox Church.
Seven Rila Lakes and Rila Monastery
If you like the outdoors, spend the day hiking in Rila National Park and see the Seven Rila Lakes. You will have 5 hours to hike during the self-guided day hike where you can see glacial lakes in northwestern Rila Mountain between 2,100 and 2,500 meters above sea level.
This tour also includes a 1.5-hour self-tour of Rila Monastery before returning to Sofia.
Bulgaria itinerary day 4-5: Plovdiv and return to Sofia (2 days)
Depart early from Sofia on day four to maximize your time in Plovdiv.
And depending on when you leave Bulgaria, take an evening bus or train back to Sofia on day five to catch your flight.
Travel from Sofia to Plovdiv
Bus: Many long-distance buses travel from Sofia Central Bus Station to Plovdiv South (Yug) Bus Station, including Karat S, Vitosha Express and Arda Tur. The bus journey takes about 2 hours.
Train: There are 11 direct trains daily from Sofia Central Station to Plovdiv Central Station. Take one of the morning trains (6:20-8:50am).
Plovdiv Accommodation: Hill House Plovdiv
Stay one night at Hill House Plovdiv. The hotel is located in the center of the city and is perfect for walking to all the attractions in the city.
Note: Plovdiv city center is about 3km north of both train and bus stations. When you arrive in Plovdiv, take bus 7, 20 or 26 in front of the Plovdiv train station instead of walking for 28 minutes.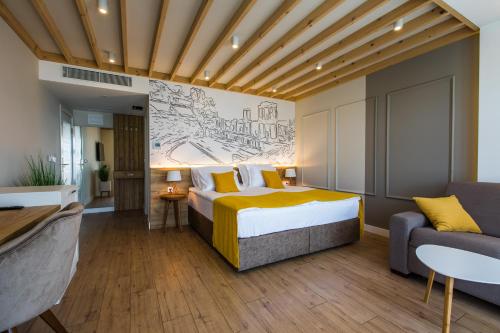 Day 4-5: Plovdiv
As the second largest city in Bulgaria, there are plenty of things to do in Plovdiv. Known for its cultural, historical and natural landmarks, Plovdiv is one of the oldest cities in Europe. There are over 6,000 years of history in this small compact city.
Similar to Sofia, there are excellent free walking tours in Plovdiv. Join one so you can get to know the ancient city quickly.
Besides the tour, here are some other interesting highlights to look for:
Wander around the cobbled streets of Old Town in Plovdiv
Visit Plovdiv Roman Theatre and the Ancient Stadium of Philippopolis
Hike up one of six hills around Plovdiv, including Rebet Tepe and Bunardzhik Tepe
Roam around Knyaz Alexander I, the Main Street in Plovdiv
See colourful art murals and enjoy the nightlife in the Kapana District
10 Days in Bulgaria
Bulgaria itinerary day 1-5: Sofia, Sofia day trip, Plovdiv (5 days)
Follow the previous itinerary for Days one to five.
On day five, stay the night in Plovdiv instead of returning to Sofia. Book two nights of hotel in Plovdiv if you are continuing the itinerary.
Bulgaria itinerary day 6-8: Burgas, Sozopol and Nessebar (3 days)
The second half of the Bulgaria itinerary is all about the Black Sea.
It starts with a seaside town called Burgas, an excellent city as a home base for visiting other towns along the Bulgarian Black Sea coast. And then, the trip continues up the coast to Varna, the third largest city in Bulgaria.
Travel from Plovdiv to Burgas
Bus: Union Ivkoni travels from Plovdiv South (Yug) Bus Station to Burgas Station South Terminal. The bus journey takes about 4.5 hours.
Train: There are 4 direct trains from Plovdiv Central Station to Burgas Train Station daily. Take the fast train in the morning (9:05am-1:07pm).
Burgas Accommodation: Marina Burgas Hotel
Book three nights at Marina Burgas Hotel, a 3-star hotel that is conveniently located next to Burgas Beach. And the hotel is within walking distance to Burgas Station South Terminal, where you can take suburban buses to Sozopol and Nessebar and continue on the itinerary to Varna.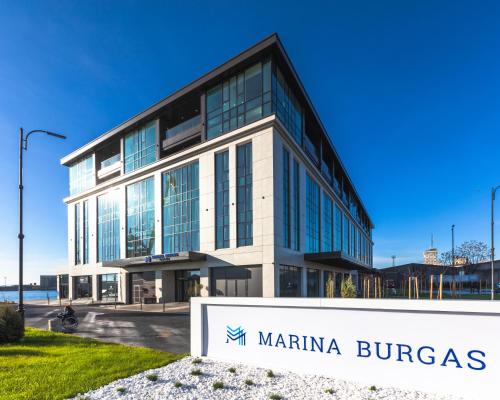 Day 6: Burgas
Burgas is Bulgaria's fourth largest city and gateway to the Black Sea. The city is very compact and much smaller than Plovdiv, so you can see most attractions in one day.
Here are some things to do in Burgas on day six:
Sunbathe at Burgas Beach and swim in the Black Sea
Wander around the Sea Garden
Take a dip in the pink salty water at Lake Atanasovsko
Wander around Burgas Old Town
Try Bulgarian Black Sea Coast cuisine, which includes Black Sea mussels, grilled and fried fish and calamari
Day 7: Sozopol
Sozopol is a small town 35km south of the port city of Burgas. It has over 7,000 years of history, and it is one of the oldest towns along the Black Sea Coast.
When you take a day trip to Sozopol from Burgas, there are some things you must do:
See narrow medieval cobblestone streets and Bulgarian Revival houses
Visit Sozopol Archaeological Museum and Ethnographic Museum
See churches and monasteries in Old Town Sozopol
Walk from Southern Fortress Wall and Tower to Cape Skamni
Relax on Sozopol Central Beach or Harmonite Beach
How to get to Sozopol from Burgas: take the Burgas Bus at Burgas Station South Terminal. Look for bus stop #5 at the back of the terminal and wait for the next bus to Sozopol. The bus ride costs 5 lev.
Day 8: Nessebar
Nessebar is another seaside town on the Bulgarian Black Sea Coast. The ancient town is 35km north of Burgas and has been a UNESCO World Heritage Site.
Here are some suggestions on things to see during your day trip to Nessebar:
Wander around the Western Fortress Wall
See frescos, decorative motifs and mosaics at some of the preserved churches and monasteries.
See the remaining parts of early Byzantine Baths
Admire three naves, an atrium and arched windows of the Church of Saint Sophia
Finish the day in Sunny Beach
How to get to Nessebar from Burgas: take the M-Bus or DS Bus at Burgas Station South Terminal. Look for bus stop #3 at the back of the terminal and wait for the next bus to Nessebar. Alight at the Old Town Nessebar bus stop. At the end of the day, take the M-Bus or DS Bus from Sunny Beach bus station back to Burgas. A single ride costs 8 lev.
Bulgaria itinerary day 9-10: Varna and depart from Varna (2 days)
Varna is the last destination on your Bulgaria 10-day itinerary. I chose this as the last stop of the itinerary because many flights fly in and out of Varna Airport.
So for Day Nine, visit Golden Sands Beach and wander around Varna. And depending on when you depart on Day ten, you might still have some time to see more of Varna.
Travel from Burgas to Varna
Bus: Several buses travel from Burgas Station South Terminal to Central Bus Station Varna, including Deily, M-Bus, Travel Express and Varnabus 2000.
Note: Central Bus Station Varna is northwest of the city centre. Several local buses, including Bus 409 (which can take you to and from Varna Airport), can take you to the city centre.
Train: There are 4 trains from Burgas Train Station to Varna Central Train Station daily. You'll have to change trains at Karnobat, and the entire journey takes 3.5 hours. Take the 9:25am-12:51pm if you choose the train option.
Varna Accommodation: mOdus Hotel
Book two nights at mOdus Hotel, a modern boutique hotel next to the Varna Sea Garden and in the city's centre. Moreover, the hotel is only a few minutes from the bus stop to Golden Sands, Central Bus Station Varna and Varna Airport.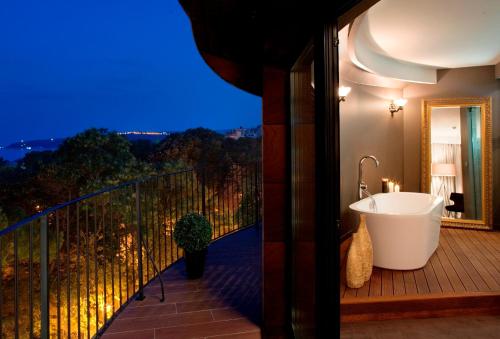 Day 9-10: Varna
Varna is a port city located in the northeast corner of Bulgaria. The seaside resort town is famous for its golden beaches, thermal springs and ancient artifacts discovered in the city.
For your last two days in Bulgaria, here are some Varna attractions to consider seeing:
Visit the beaches of Varna and Varna Sea Garden
See ancient ruins at Varna Roman Baths
Stroll around the main pedestrian street in Varna Old Town
See the famous "Gold of Varna" in the Archaeological Museum of Varna
Spend the afternoon suntanning on Golden Sands Beach
Which Bulgaria travel itinerary are you going to follow?
If time isn't an issue, stay in Bulgaria for as long as possible. It is one of the most underrated countries I've ever visited.
But if you have limited time, 5 days in Bulgaria is sufficient to see all the highlights around Sofia and Plovdiv. But if you can spend 10 days in Bulgaria, add all the cities and towns along the Black Sea Coast.
I hope you found this post useful for planning your Bulgaria travel itinerary. Let me know which itinerary you will follow or if you have any questions about travelling solo in Bulgaria.
Thank you for reading my Bulgaria itinerary
You might also like these other posts on solo travel in Bulgaria:
Bulgaria posts:
Like this blog post? Pin it on your Pinterest board!